Magister Yaggy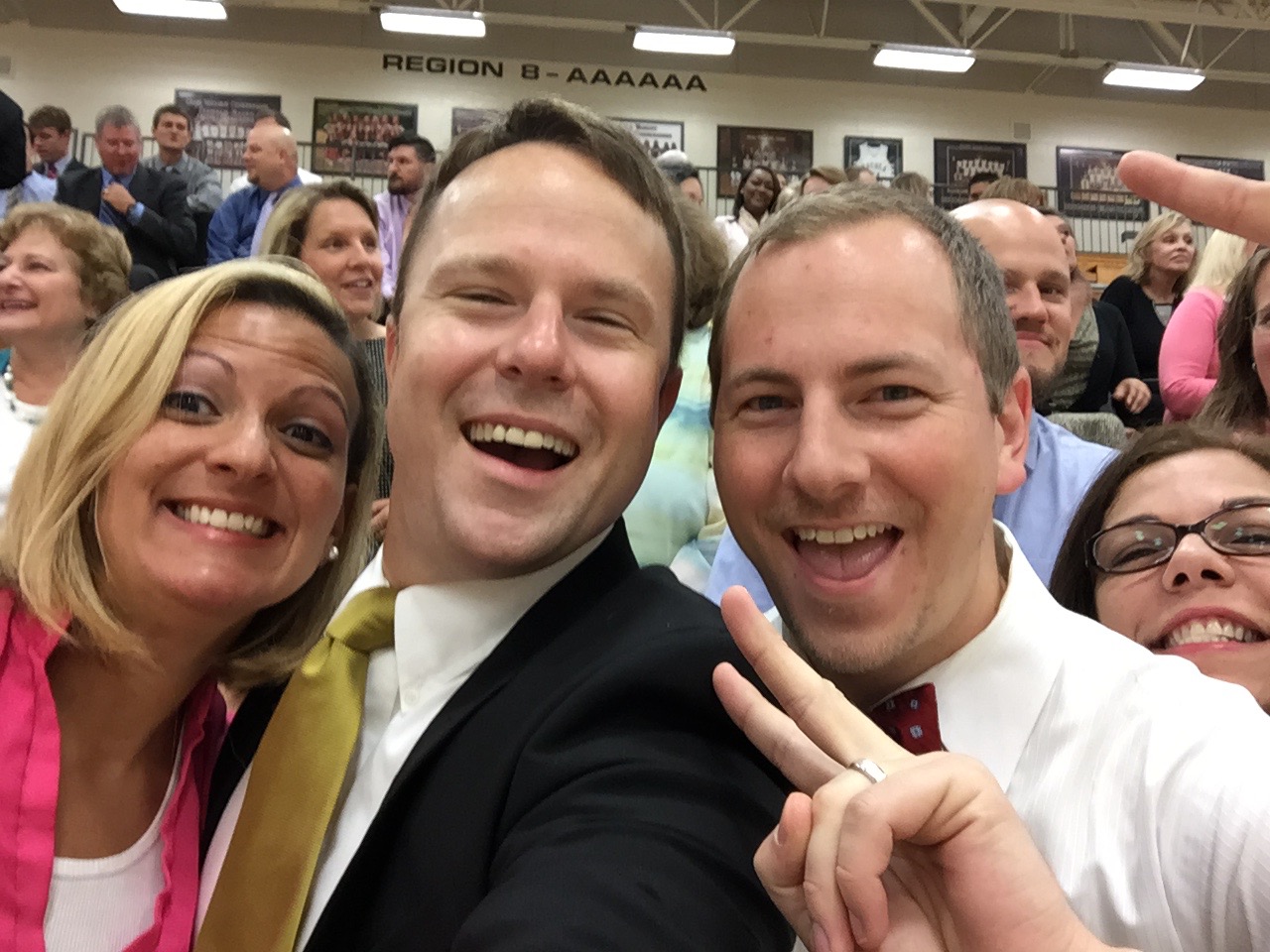 Mr. Yaggy with Mrs. Pucciano (left) and Dr. Paczkowski (right)
Mr. Patrick Yaggy is in his third year at Dacula High School after having started the Lain program at North Gwinnett High School in 2001. This past year, the DHS Latin program offered Latin I, II, III, and AP, with the majority of the Latin I students starting their curriculum in the middle school.
Mr. Yaggy began his teaching career after graduating from the University of Georgia with a Bachelor's Degree in Latin in 1999 and completing a year of coursework in the Modified Master's Program in Foreign Language Education in 2000. He earned his MA in Latin from the University of Georgia with a thesis entitled "Augustus and Domitian: Political Allusions in Statius' Thebaid" in 2009. As part of this program, Mr. Yaggy earned a Fellowship to study and teach in Rome for six weeks with the UGA Classics Study Abroad (see picture above). Mr. Yaggy has also published a Latin textbook, The Thebaid of Statius: The Women of Lemnos.
Mr. Yaggy is, with Dr. Paczkowski, co-sponsor of the DHS Junior Classical League. In the past, he has also coached soccer, sponsored a philosophy club, and served as an SAT site supervisor (NGHS, 2008-2013). Mr. Yaggy has been a department chair (NGHS, 2003-2005), chair of the Gwinnett Area Latin Teachers Association (GALTA, 2004-2008), regularly served as a juror on GCPS discipline panels (2003-2006), certamen co-chair for the Georgia Junior Classical League, and is currently the GJCL parliamentarian advisor.
All of these roles reflect the myriad of interests that Mr. Yaggy has. Most importantly, he has a great passion for his students and is proud to play a positive role in their lives year after year. In his spare time, Mr. Yaggy likes to keep in shape by swimming and running, and is continuing to edit his manuscript for another textbook on the Latin epic poem the Thebaid by the Roman poet Statius. He is a fanatical UGA football fan as well as an ardent Manchester United and English Premier League supporter.
Mr. Yaggy encourages as much parental participation as possible to make the DHS Latin program as successful as possible. Parents of children at Dacula Middle School are urged to contact DMS about registering their children for Latin as seventh graders.
DACULA MIDDLE SCHOOL